Strategic expertise for a manufacturing and logistics workforce.
Over 20 Years of Connecting Pople to the Right Employers
At Alliance Industrial Solutions, we specialize in manufacturing and logistics staffing. We work closely with our clients to gain a deep understanding of their business so that we can administer the right assessments to measure the skills and work ethic needed to keep their businesses running smoothly.
Looking to fill a few positions ASAP? We'll provide the right temp, temp-to-hire, or direct-hire candidates that align with your company. Do you have larger-scale hiring needs or calculated goals in mind, like increasing retention, productivity, or efficiency? We have our APP for that!
A Proven Process for Manufacturing & Logistics Companies
At Alliance Industrial Solutions, we specialize in manufacturing and logistics staffing. Our Six Step Process ensures that the staff you hire, keeps operations on-track and your organization running smoothly — charging ahead.
More Details
Our Talent Hub (T-HUB) uses the latest and greatest hiring technologies along with direct recruiting tactics to find the right candidate with the appropriate skills. They're also constantly in touch with our candidate pipeline to leverage referrals who are uniquely qualified to meet your needs.

More Details
Our team uses an in-depth pre-employment screening process — phone interview, virtual interview, behavioral testing, background checks, and e-verify. You'll get candidates who aren't just able to contribute to production, but also possess the intangibles that make them a great fit for your organization's culture.

More Details
We stay in touch with the candidate to prepare them with start details, expectations, and continued touch points with best-in-class communication channels — keeping them excited, engaged, and ready for the opportunity.

More Details
A Workforce Engagement Manager takes over large accounts that require onsite management. These managers ensure hands on management with constant feedback and real-time coaching for increased operational efficiencies.

More Details
AIS will provide weekly, monthly, and quarterly data reports that will help assess details, guide training efforts, and provide insight on shift specific issues. Real time feedback leading towards constant improvement.

Continuously Improve the Partnership
More Details
We'll strive to improve each and every day and with each and every interaction on site.

Resulting in a fully charged workforce!
How we improve headcounts and tight deadlines! Read our recent case studies.
"Alliance has worked with us to meet all of our needs, including an on-site representative, weekly staffing data, and quarterly meetings to ensure we are aligned in staffing needs. With Alliance, we have seen decreased turnover to the point of 6% in the month of December. We look forward to continuing our professional relationship into the future."
Let us help you optimize your workforce! Contact us →
Work with the best!
We are committed to your success and making sure your staffing experience is a 10/10.
When you team up with Alliance Industrial Solutions you'll have an unmatched, genuine, and transparent experience when working with our team of experts which is why we're Great Recruiters Certified. This distinction is a reflection of our commitment to excellence by providing transparency to the experience that clients and associates have when interacting with our organization. See what our customers say about us HERE.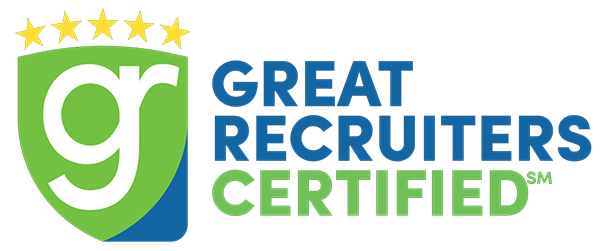 For nearly 20 years, we have been delivering reliable and ready-to-work manufacturing and industrial workers to premier businesses of all sizes. Whether you have a high-volume staffing need or only need a few workers to support your production floor, we can send the trusted team members you need to run a lean workforce.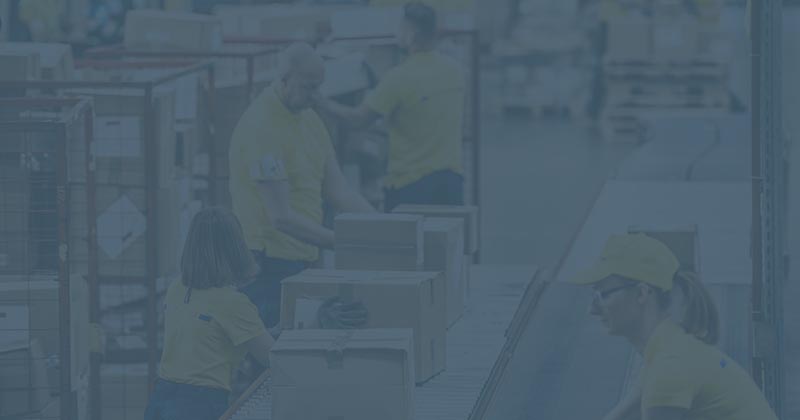 Manufacturing and Logistics Staffing
They provide a high-quality service!
"Alliance has been an awesome partner to AgileOne, and a favorite supplier to work with! Not only do they provide a high-quality service, but their team members are also wonderful to work with. Alliance provides quality candidates for our clients and maintains excellent communication with our team. They are always willing to provide market feedback and data and are incredibly engaged with their temporary employees. We love working with Alliance!"
– Alyssa Waryanka
Find creative solutions to our manpower and labor needs!
"I have worked with all levels of leadership at AIS and they are always willing to find creative solutions to our manpower and labor needs. With many different types of construction and manufacturing companies, I can rely on them for nearly every position we need to fill with valuable individuals whether for short-term or long-term assignments."
– Jason S.
Steady pool of support!
"Great service. In a job market where qualified candidates are hard to find we seem to have a steady pool of support. Really appreciate AIS and their efforts to service this account."
– Jim Maderitz
Superior to any other agency!
"Alliance Industrial Solutions is far superior to any other agency in the market today. The customer service and professionalism are undeniably world-class!"
– Jeremy Osburn
Provide quality candidates under tight deadlines!
"We've worked with Alliance for several years in Ohio and they have been a vital contributor to our success. They routinely provide quality candidates under tight deadlines and have provided us with the knowledge and insight to be successful. They have gone above and beyond in supporting our company."
– Kyle C.
A pleasure to work with!
"AIS is a pleasure to work with. They know what are needs are and always send us excellent machine operators. Whenever I send them an email, their response is always quick. I reach out to AIS first with whatever needs we have because I know they will get right on it."
– Tracey S.
Improve Fill Rates and Productivity With Our Helpful Resources
Why don't people want to work anymore? Why aren't workers staying? If gratitude isn't part of your company's strategy for retention and growth, it should be.
read more
Frequently Asked Questions
How are you finding quality candidates?
What services do you provide?
What incentive programs do you offer for retention?
We have an inhouse HR team. Why should we use a staffing agency?
What is the average time-to-fill position when requesting an employee?
Why should we choose you over another staffing agency?
I work with a staffing agency who is not meeting our demands. Is it easy to switch providers?
Hire a fully charged workforce!
Reduce monthly turnover, improve attendance, and meet KPIs. Contact us today to see how we can improve your labor strategy.