Working with a staffing agency doesn't have to be complicated.
It's our goal to make working for Alliance Industrial Solutions a smooth and enjoyable process. From a completely mobile job board and application, to electronic hiring documents and recorded video interviews you can complete from your cell phone – we're constantly looking for ways to make it easier for you to get out to work.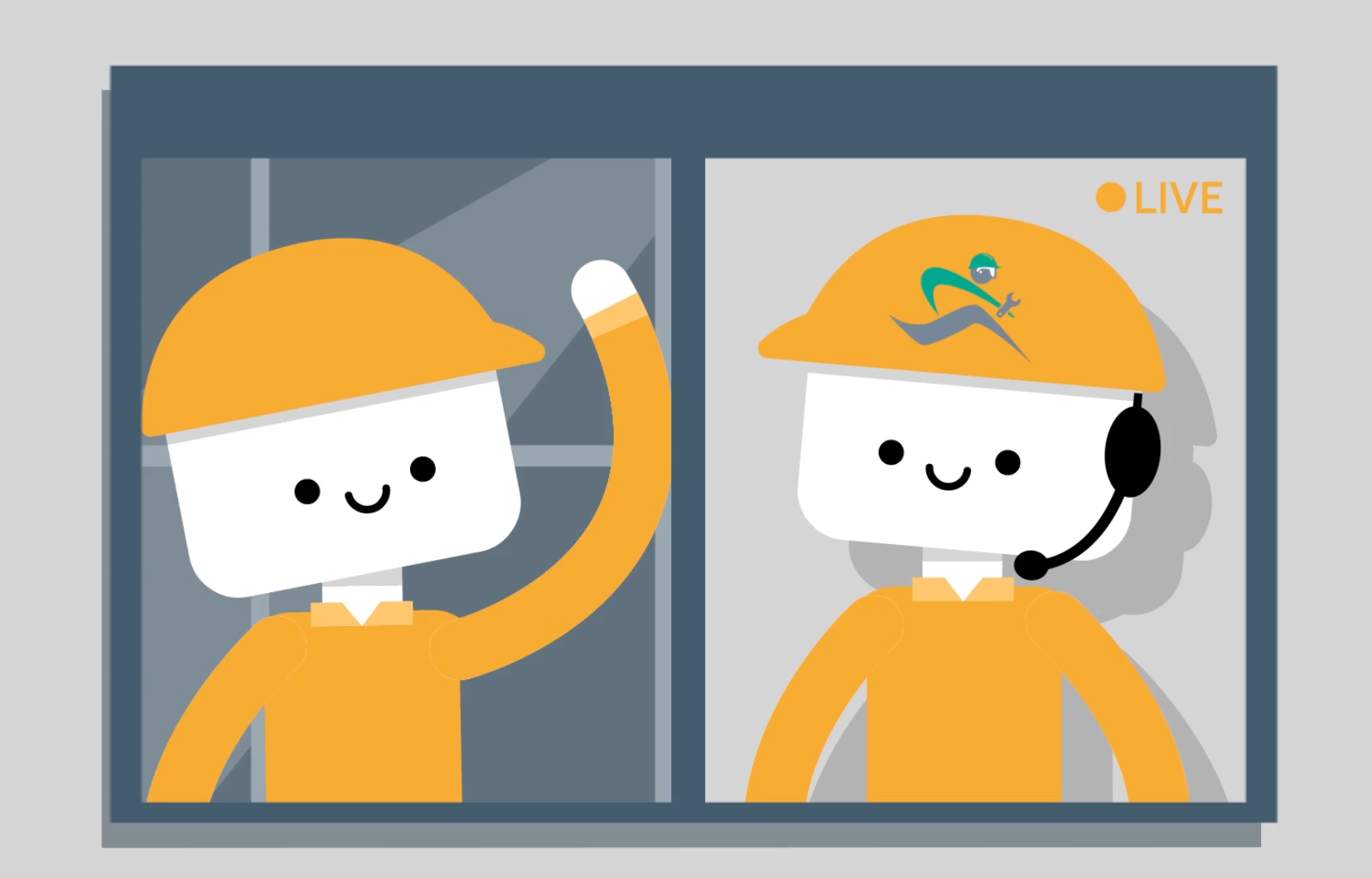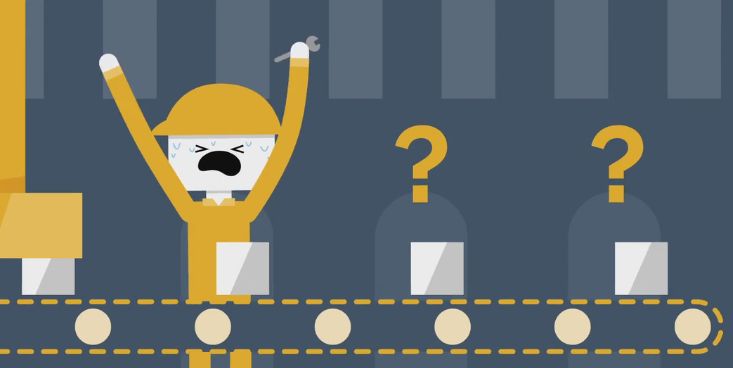 More Opportunities
Video interviews are immediately shared with all of our recruiters, meaning more opportunities for a quick and successful placement.
Instant exposure
This recorded video interview will be sent to many hiring managers at the company's we work with, giving you immediate exposure.
Time and Money Saving
Video interviewing typically eliminates the need for specific company's to meet with you face to face, minimizing wasted time driving from site to site and interviewing.
Get Out to Work Faster
Hiring managers love video interviews because they save time from scheduling and conducting traditional interviews. In turn, your video will be reviewed much faster and a decision will be made more quickly.
Check out the simple steps below to learn more about our hiring process.
1. Fill out an application
Visit our mobile job board and find a job that fits your needs. Fill out an application, and we'll review your skills and experience. Typically, the employers we represent look for people with at least 6 months of manufacturing experience.
2. Complete a phone interview
We'll do a quick phone screen to understand your desired pay rate, ideal job and available hours. We'll also ask some simple questions about your work history and skills.
3. Submit your electronic hiring documents
At this point, if we feel you're a good fit for Alliance, we will send you electronic hiring documents, including a W2 and I9, for you to fill out.
4. Complete a face-to-face interview
Next, we'll set up an interview that you can do via your mobile device, PC or at a local office. Your interview with the recruiter will be recorded , so check out our tips to ace your next video interview.
5. You're out to work
If we have an open career that fits your skills and needs, we'll do our best to place you in the opportunity and you'll be out to work. In the off chance we don't have an immediate position that's a good fit for you, we'll add you to our candidate database and keep you on a short list of available candidates to consider for future opportunities.
Resources for Our Job Seekers
Acing Your Video Interview
At Alliance Industrial Solutions, video interviews are part of what we do every day. But even though they are commonplace in our industry, we know there is a learning curve. Here are some tips we've put together to help you succeed in your next video interview:
1. Install the software that your interviewer sends you. If you are interviewing outside of the office, make sure to install the software on at least two devices so that if one isn't working at the appointed time for the interview, you have a backup. For instance, install it on your laptop and smartphone, or tablet or desktop. Installation instructions here
2. Treat this as professionally as possible. Your first impressions will greatly impact employers hiring decisions. If you do not take the interview serious, employers will not take you serious. Follow these tips for a successful interview
Dress professionally, even if you are doing it at home. Remember to take it seriously – it's still an interview. Remove all hats, sunglasses and jackets, and wear professional attire.
Spit out any gum or candy.
Do not slouch, sit up straight, face the camera and speak clearly.
Make sure to set up somewhere without distractions – have a plain backdrop (like a single colored wall), don't have the TV on, make sure you are alone in the space, don't do it in your bedroom or car.
Silence your phone, and do not answer it during the interview.
Relax and be yourself!
3. Again, treat this as professionally as possible. If you are interviewing outside of the office, make sure you set up somewhere without any distractions – have a plain backdrop (like a single colored wall), don't have the TV on, make sure you are alone in the space, and don't do it in your bedroom or car.
4. Be prepared for the interview to be recorded to be viewed later by the hiring manager. Your interviewer will let you know before they start recording.
5. On mobile, be prepared for possible delays during your interview. It might seem like awkward silence, but they are still trying to hear the last thing you said. Be sure to pace yourself wait for a response from your interviewer before continuing.
Payroll Questions
Q: I started working, and I'm not sure how or when I will get paid, can you help me?
A: Employees will be paid every Thursday. This begins the week after they start their assignment.
Q: I'm not sure what these deductions are that are getting taken out of my check, can you help me?
A: This could be due to the one-time new hire fee of $50 that covered the processing (background checks, drug tests, verifications, anything pre-employment related) we had to run before placing you out to work. This fee is explained in the eDocs that was signed off on before being sent out on assignment.
Q: I got paid today and it is wrong, can you help me with this?
A: When your pay is wrong, hours worked and/or pay rate, you need to talk to your appropriate account manager.
Pay Card Questions
Q: I lost my pay card, is there a way to get a new one?
A: Please visit any Alliance Industrial office to get a replacement card. You will be issued a blank pay card and select replacement card option when calling to activate. Funds will automatically be transferred.
Q: I am unable to activate my card when I call the 800 number on the back, what should I do?
A: Please contact your recruiter so they can direct your call to the appropriate personnel.
Benefits & ACA Questions
Q: What type of healthcare insurance does Alliance Industrial Solutions offer?
A: Alliance offers health coverage benefits as required by the Affordable Care Act (ACA). Once employees become eligible they can also choose to purchase additional coverage. If you are completing an application for coverage in the Marketplace you will need the following US Department of Labor document – US DOL – Your Health Coverage from Alliance Solutions Group.
Q: When am I eligible for healthcare benefits?
A: All new employees are auto-enrolled in basic essential health coverage (MEC Plan) on the first of the month following 60 days from their initial start date with Alliance. Employees who qualify as full-time employees will become eligible to pay for upgraded coverage (MVP Plan) once that status is reached.
Q: What are my health coverage options?
A: All of the available options are outlined in the MEC Benefit Guide and the MVP Benefit Guide.
Q: Can I opt-out of the MEC Plan and MVP Plan coverage?
A: You may opt-out if coverage is not needed online at www.electmybenefits.com or by calling (844) 828-3272 Monday – Friday, between 9 a.m. and 9 p.m. (EST).  If you opt-out of benefits when first eligible you may opt back in during the open enrollment period.
Q: When is open enrollment?
A: Open enrollment occurs once per year. Open enrollment for 2016 was from January 26 through February 5. You must opt-out online if you do not wish to accept coverage.
Employment Verification
Q: What should I do if I need a verification?
A: Please reach out directly to The Work Number. They can be reached at 1-866-604-6572 (M-F 7am – 8pm), or online at www.theworknumber.com. For more detailed instructions, click here.
Q: What is my company name and company code for The Work Number?
A: The company name is Alliance Solutions Group and the company code is 17245.
Online Application
Q: I want to come in and fill out an application, can I set up an appointment?
A: All applications should be completed online before you arrive to an Alliance Industrial office. Please visit our job board, fill out an application or upload your resume and then call Alliance Industrial to set up an appointment to come in for an interview.
Job Info
Q: I was speaking with someone on the phone, but I'm not sure who it was, can you help me get in touch with them?
A: Please provide any details you can from your phone conversations, and our specialist will do their best to connect you with the person you last spoke with.
Q: I was in a couple of weeks ago for an interview, and nobody has called me about a job, what should I do?
A: Although you may have interviewed with Alliance, placement may take some time to find a job that best suits your hard and soft skills. Give your recruiter a call, and they will make sure the information on file, including shifts preferred and willingness to travel, are up-to-date. When something becomes available that is a great fit for you, your recruiter will reach out to you.
Q: I want to know what positions are available, what should I do?
A: Please make sure to apply with Alliance and set up an Interview with a Sourcing Specialist. If you have already done both please check out our job postings and apply directly for the position(s) you are interested in.
On the Job Safety
All employees of Alliance Industrial Solutions are required to watch and be familiar with industrial and manufacturing safety practices.