Pleasing your customers is a top priority for the best businesses. This is because keeping a customer contented is the secret to repeat business, referrals and growth. So why treat your employees any differently? They are the ones at the root of great service for your customers, and they should be treated with the same respect.
Here are four reasons broken down on why you should treat employees like customers:
1) Employees help build your company brand from the inside
If you treat your workers well, they will be excited to share the news. Satisfied workers lead to more internal referrals, which leads to a strong company. Companies that hire majorly from referrals see benefits such as 50 percent faster onboarding, less lost productivity and higher retention rates, to name a few.
2) Employees create products and experiences for your customers
Your coworkers are the ones creating products or experiences for your customers. Imagine the service from a happy employee versus an unhappy employee: they will have much more patience and enthusiasm while working. Making sure to treat your staff with understanding and compassion will help ensure they are ready to deliver a great product or interaction to your most valued customers.
3) You want to retain your employees
Retention can be a serious issue for employers. It's a long and expensive process when there is a quick turnover rate. If workers feel they are treated respectfully and fairly in the workplace, they will come to work each day ready to give it their all. Just like customers, your workers don't want to return to a place where they aren't treated correctly.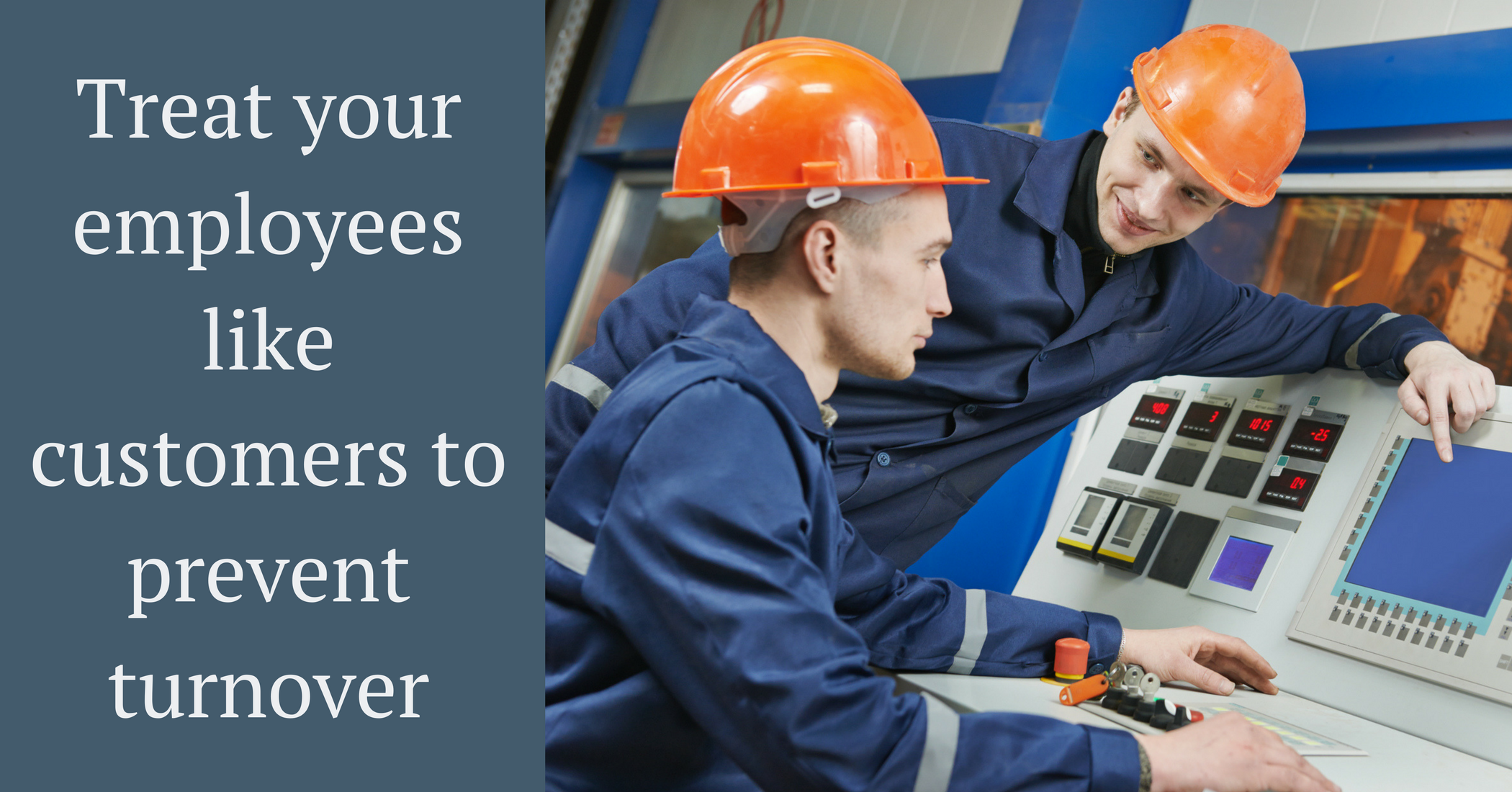 4) Employees keep your company afloat
At the end of the day, if there aren't stellar staff members, there won't be many customers. Employees are at the root of every organization and are able to grow businesses if they are comfortable in their positions. Treating employees as if they are a valued and an important part of your organization will encourage company loyalty and high performance.
Your staff is a vital part of any company. If you are looking for top talent to help enrich your company, contact an Alliance Industrial Solutions recruiter for assistance in finding the best employees.