November in Ohio is not typically referred to as ideal.
It's cold and breezy. The sun — if it can even be bothered to come out at all — is quick to disappear behind the afternoon clouds, making the days seem duller and shorter.
Yet despite the dropping temps, warmth persists in the form of anticipation for the upcoming holiday season. A time for expressing gratitude for good health and fortune, and celebrating with family and friends.
Spirits are high.
Sentimentality abounds.
Kristina had a lot to be thankful for heading into the Thanksgiving holiday. But things were not ideal for her in Ohio. With her family thousands of miles away and unable to travel, her heart was bruised and on the verge of being broken.
It had been three years since she saw them.
But she had to keep going. She had an important meeting today. Pulling on her shoes and putting one foot in front of the other, she headed out the door.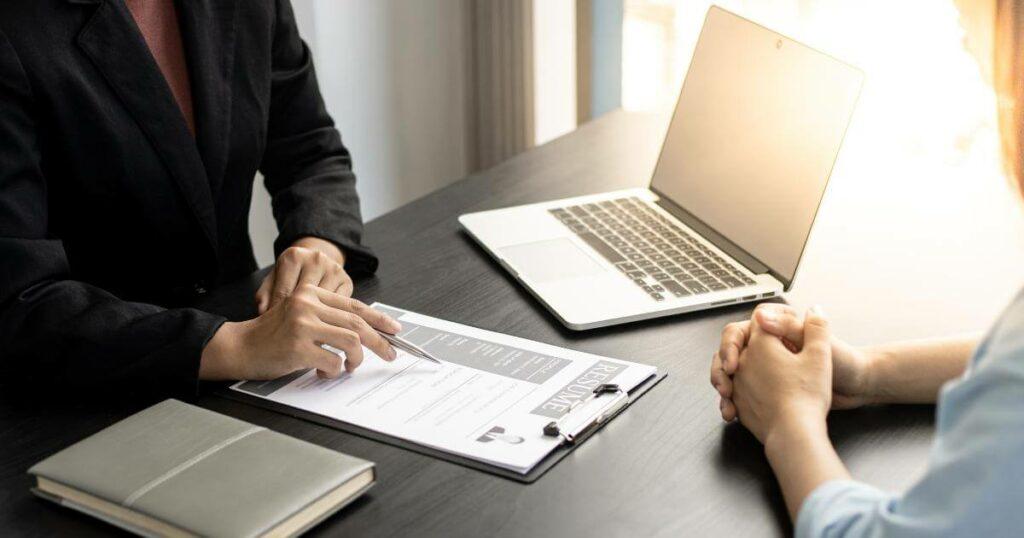 A Heart In Motion
It was November 2022 when Lisa Haueter, a Workforce Engagement Manager for AIS, met Kristina for a job interview in Canton.
"As we talked that day," Lisa recalls, "I learned that she was from Ukraine and that her mother and grandmother were still living there. Her mother was unable to leave because she was caring for Kristina's 90-year-old grandmother."
Lisa was well-aware of the current Russian-Ukrainian war. The whole world was aware.
As the interview continued, Lisa also learned that Kristina had been in the US since 2019. She came with hopes of bringing her children here for a better future. Little did she know that trying to bring her children over — even when there wasn't a war going on — was going to be very tough.
"The US denied her children access because they said she doesn't have enough evidence that they are her children, even though she has their birth certificates and all of their paperwork," explained Lisa.
Kristina had recently hired an attorney to help her in this process. In the meantime, her children were safe and staying with a friend in Austria.
Her motivation, determination, and potential were evident to Lisa as the interview concluded. Kristina was hired.
The War Hits Home
As a Workforce Engagement Manager, Lisa provides on site staffing solutions for the client where Kristina was assigned and saw her every day.
One day Kristina came to her with tears in her eyes, visibly distraught. Her hometown of Chornomorsk, in the Odessa region of Ukraine, was bombed the night before.
It was where her mother and grandmother still resided. And she hadn't heard from them in over 24 hours.
"They talked every day, so this was definitely out of the norm," said Lisa. "Kristina was understandably terrified, not knowing if her mother was even alive. It broke my heart. I honestly didn't know what I could do for her. I felt hopeless. I can't begin to imagine how she felt."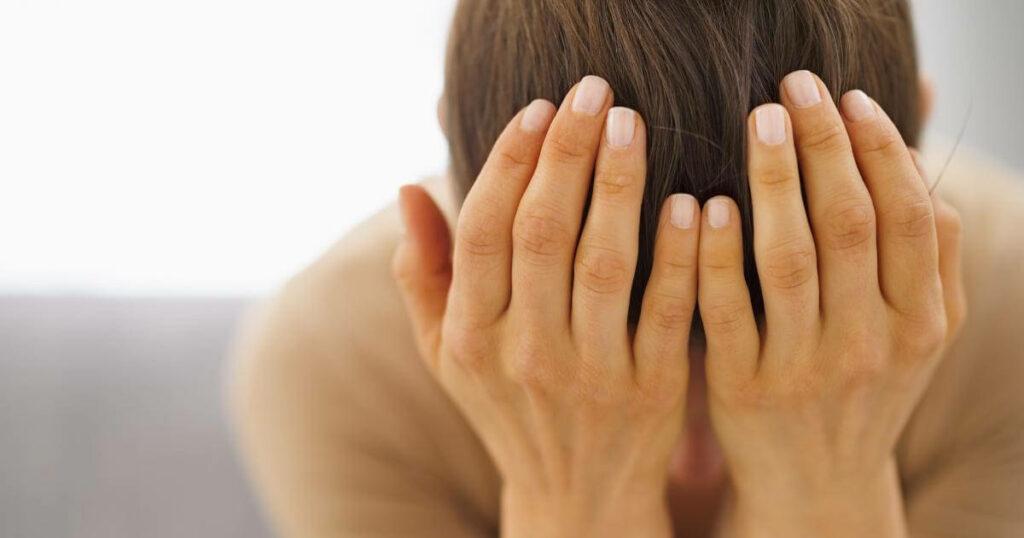 Later that evening, out of concern, Lisa texted Kristina just to check in and offer support however she could. Kristina called her minutes later.
"I just talked to my mother!" Kristina cried. Lisa's heart lifted. "The bombing took out some of the power stations and water supplies in the region, but for right now — my mother and grandmother are doing fine!"
"It made the war real for me," admits Lisa. "We may watch it on tv, but until you talk to someone who is literally living it everyday, you don't get the full picture of how it feels to have loved ones in harm's way every day with no end in sight."
"Most Ukrainians are trying to live as normal lives as possible while the war happens around them," Kristina said. "But the near-constant sirens and alarms fill them with fear each and every time."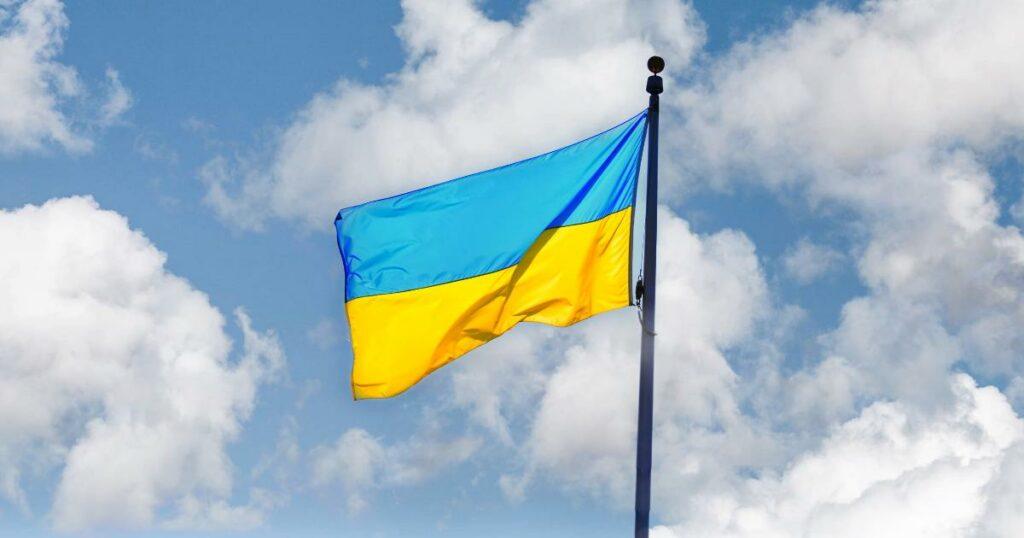 Uniting for Ukraine
As their relationship grew and the weeks went on, Lisa learned more and more from Kristina about her native country, her family, and how the war was impacting them.
And Kristina was learning some incredible things, too.
Through a fellow employee, Kristina was introduced to a program called Uniting for Ukraine, a government program that helps provide a pathway for Ukrainians fleeing Russian invasion to come to the United States for a two year period.
Ukrainians participating in the program must have a United States sponsor who agrees to provide them with financial support for the duration of their stay.
"I had to get involved," Kristina said. "With my own experience of coming to the United States, not knowing the language very well, and trying to navigate all of the paperwork and red tape — it was very overwhelming. This was a way to help my fellow Ukrainians, right here in Ohio."
Kristina learned as much as she could about sponsorship requirements and the documents needed for eligibility in the Uniting for Ukraine program. Weeks later, when a Ukrainian family of three came to the US through the program, Kristina was poised to help them succeed right away.
But first, she needed Lisa's help.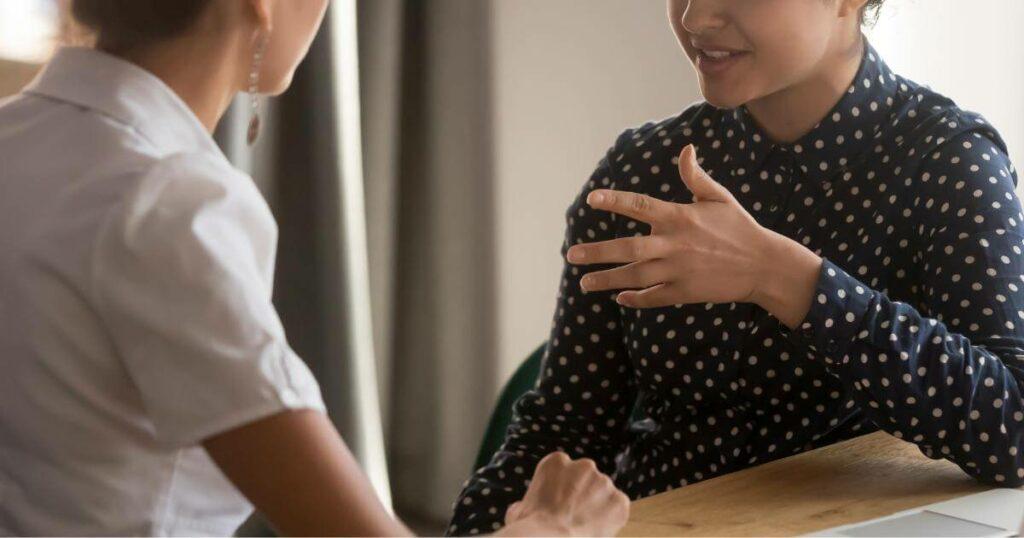 "Kristina came to me and asked if I might be able to help them get jobs," Lisa recalls. "They didn't speak English well (if at all), but she offered to translate for them during the interview and while they trained if we hired them."
The next day, with the client's enthusiastic approval, Kristina joined Ihor, Liudmyla, and their daughter Khrystyna for their interview and subsequent onboarding, serving as translator, and most importantly, friend.
With additional documentation needed to meet the requirements of Uniting for Ukraine's program, including finding US sponsorship, the entire process was a concentrated group effort.
"We worked closely with our onboarding specialist from our corporate office in Independence, and HR often worked after hours to ensure everything was documented correctly through E-Verify (a website that allows businesses to determine the eligibility of their employees, both U.S. and foreign citizens, to work in the United States)," said Lisa.
"It took a while, but we wanted to get it right not just for our sake, but for Ihor, Liudmyla, and Khrystyna's."
It was a long process — with the best payoff.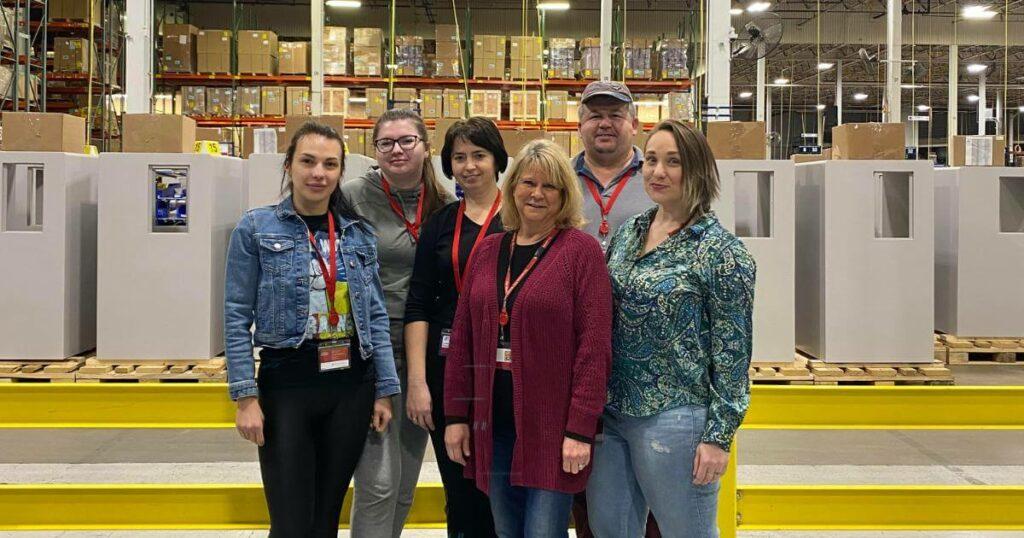 With Love from Canton
Today, all four Ukrainian employees have continued working and are thriving.
Ihor and his family are even learning a little bit of English to communicate with their teams on their own.
Kristina continues to work with an attorney to help bring her children to the US, who have since moved back to Ukraine. Progress has been slow but steady. She still talks to her mother and grandmother every day.
And recently, she brought another fellow Ukrainian on board through the Uniting for Ukraine program: Iryna.
"Kristina has been amazing at training and interpreting for the Ukrainians," her supervisor, John, praises. "She loves to keep busy and always does what is asked of her — and more."
Her advice to other immigrants who might be looking for work but don't have translation services? "Don't be scared if you don't know the language. You'll dive into the environment and you'll get it."
If there's anything Kristina wants Americans to know about working with immigrants, it's this: be compassionate.
"I wish employers understood that people coming to the US are scared and lost. It's hard to start your life over from zero in a new country without knowing the language," she mused. "Americans don't understand what kind of hell immigrants are going through when their country is at war. People should be more compassionate and give credit to the Ukrainian people."
"It's been inspiring to see Kristina work so hard and help others, and be part of her journey," says Lisa. "I am incredibly proud of her."
The feeling is mutual.
"My whole experience working with, and having a beautiful friendship with Lisa, is that it's been incredibly easy," Kristina adds. "What I like most is that despite the language barrier, we always understand each other. It's what makes us a great team."
---
For more information on the Uniting for Ukraine program, click here.