‍It's not a great way to start the day.
The first significant winter storm of the season and of course the worst of it hits during the morning commute. Mother Nature poured rain the night before, temps plummeted overnight making a layer of black ice, and now it's snowing with a vengeance.
You left home early, made it safely to work, and are speed walking to the door because in addition to the falling snow, there's a bitter wind (and you're asking yourself why-didn't-I-wear-a-hat-to-keep-my-ears-from-freezing?).
You're steps from the door when it happens.
Your feet hit a patch of black ice just right. Your right heel slides forward, arms fly up for balance, but it's too late. You're going down.
Thwomp.
Now your hip is bruised, not to mention your ego. (Did anyone see that?!) Slowly you rise, dust off the snow, and limp walk inside to clock in for the day with a chip on your shoulder.
Make Winter Safety a Top Priority
How many of us can relate to that?
It could have even been worse: fracturing a wrist upon landing, rolling an ankle, maybe even smacking your head against the ground and getting a minor concussion. The truth is, it could have been avoided with simple preparation.
With wetter-than-average conditions predicted from the Ohio Valley to the Pacific Northwest in 2023, it's time to dust off your snow shovels and start thinking about how to prepare your business and employees for the looming cold temperatures and winter weather. 
For those of us in the manufacturing and logistics industries, it's especially important to make sure our facilities and employees are safe to keep production running smoothly. We can't control the weather, but we can control how it affects our operations.
So even when the meteorologist gets their forecast wrong, here are 3 things you'll need to prepare for when they get it right – including one freebie.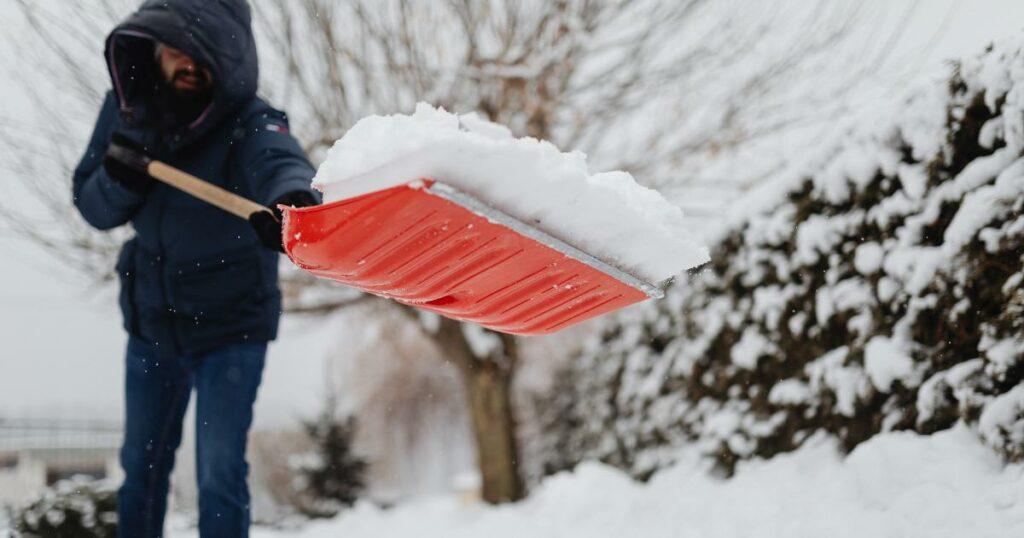 1. Salt, Sand, and Shovels
As previously demonstrated, winter weather can lead to slippery surfaces, inside and out. To reduce the likelihood of your employees slipping and falling: 
Maintain clear walkways and parking lots. Ensure timely snow removal and invest in snowplow service to keep parking lots clear.
Create traction. Make sure there's a supply of ice melt and sand for walkways and parking lots to create an anti-slip surface.
Get some mats. Snow outside means wet floors inside. Puddles and painted cement production floors are a risky combo. Have mats at each entry/exit and in areas of high foot traffic so employees can scuff, stomp, and dry off their boots.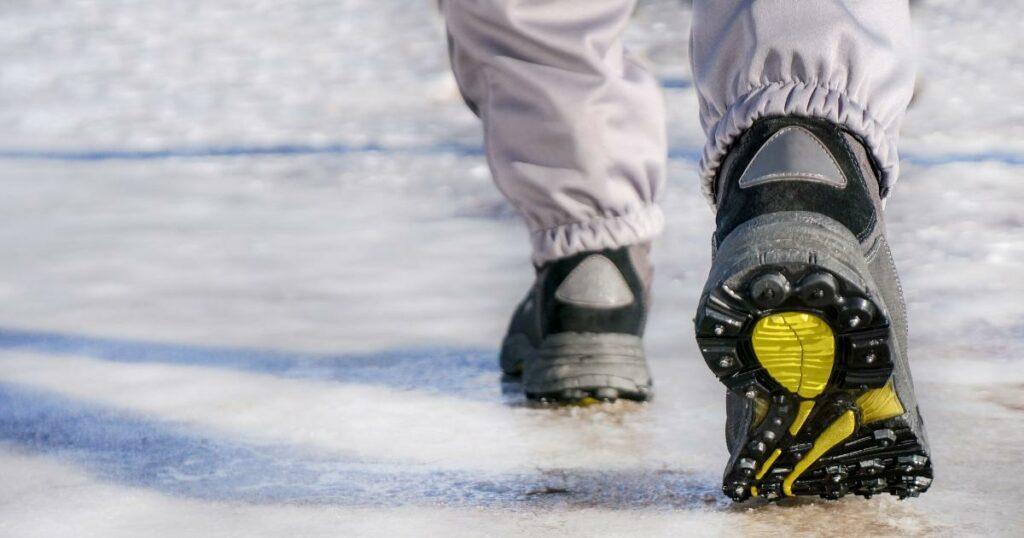 2. Proper foot gear
While you're already aware of the importance of wearing proper footwear in a manufacturing and logistics setting, the proper foot gear can also help protect your employees against weather-related injuries. 
OSHA's safety shoe requirements include: 
Non-skid soles
A leather upper
Built-in toe caps
Oil resistance
Impact and compression resistance ratings of 75
Just like how tires can go bald and lose tread over time, so can the soles of our shoes. That's why it's recommended that safety footwear be replaced every 6-12 months.
Consider providing employees with a credit toward replacing their safety shoes or boots on a semi-annual or annual basis.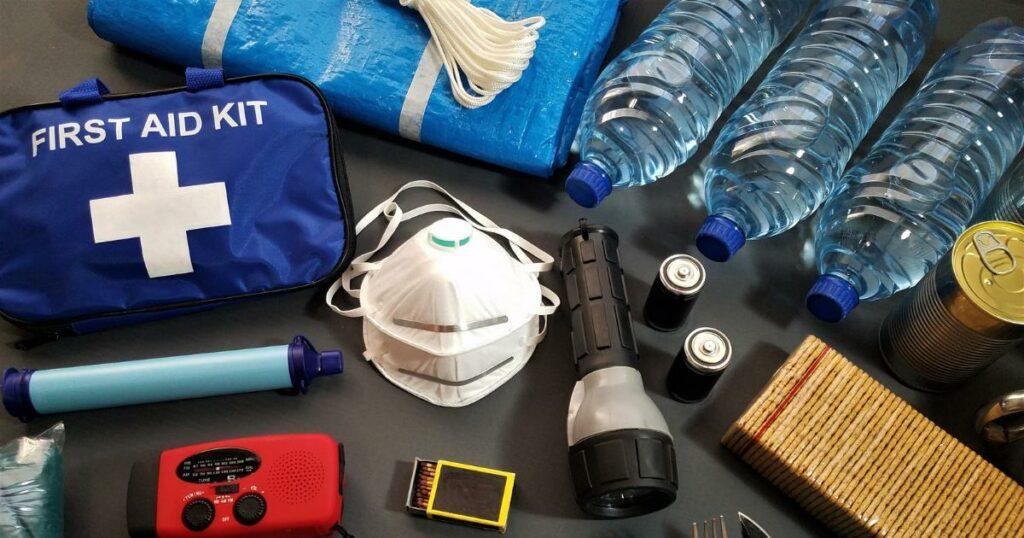 3. Emergency supply kits
Review your organization's emergency action plan to ensure everyone is familiar with the procedures (being prepared, how to respond to a weather-related emergency, etc.).
It also doesn't hurt to have emergency supply kits easily accessible and readily available. For your facility, this kit should include:
Water
Non perishable food
Battery-powered or hand crank radio and a NOAA Weather Radio with tone alert
Flashlight
First Aid Kit
Extra batteries
Whistle (to signal for help)
Additionally, consider providing your employees with an emergency supply kit for their vehicles. An employee kit could include all of the above, plus:
An emergency blanket
Insulated gloves
Warm hat
A small shovel
A small bag of sand or kitty litter
Emergency flares
A can of de-icer
Jumper cables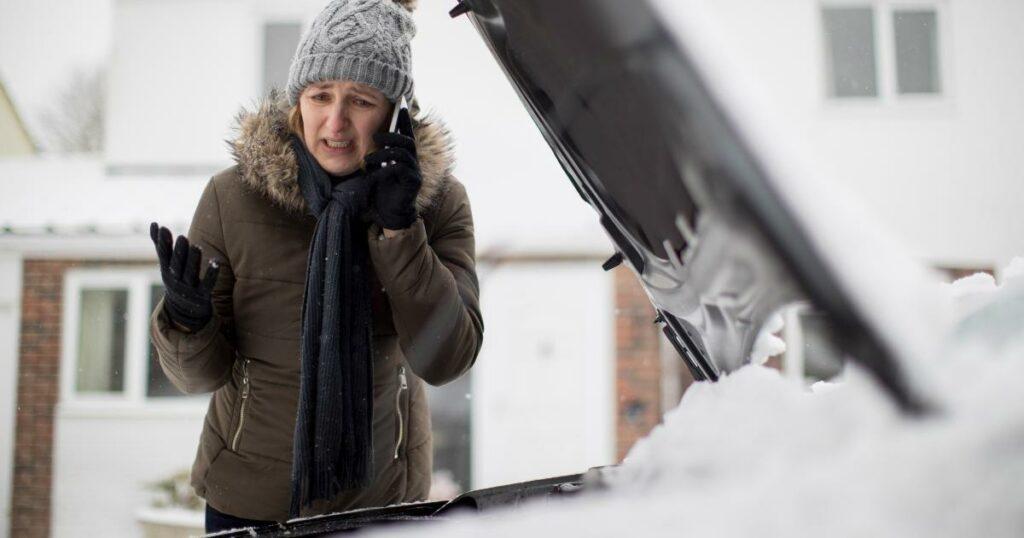 Freebie: Empathy
The last on our list of things to have in order to prepare your business for winter weather is empathy.
Your employee's car won't start.
They're late to work because of slow traffic caused by an accident.
School closed, leaving parents to scramble for alternative care at the last minute or make the choice to stay home with them.
Or maybe they had a terrible slip and fall in the parking lot and are sore all over.
On top of the stress that inclement weather can cause, your employees will be grateful to have an understanding and empathetic boss. Allow them to come in late without docking pay for circumstances beyond their control. Allow them to leave early if the snow has been falling all day and they're nervous about the driving conditions for their commutes home.
Check in on them and let them know their safety is always first priority.
A little empathy will go a long way.
A safe workforce is a fully charged workforce
In manufacturing and logistics, it's vital to create an ongoing safety culture for employees. We often focus on safety best practices inside the facility walls, but it's just as important to create a safety culture for what happens outside those walls.
As winter storms tend to come with little or no advance notice, there's no better time than now to prepare your business and employees for the looming cold temps and inclement weather. By following these tips, you'll be better equipped to face whatever winter weather comes your way.
Visit OSHA's Winter Weather resources page for more ways to plan, equip, and train.