The recruiter called. You have an interview and facility walk-through for the warehouse job you applied for. Score!
When you're looking for a new warehouse and distribution job, it can be tricky to know exactly what to look for to better understand what the environment will be like to work in. Each warehouse and distribution center is different, so visits can be a major deciding factor when weighing a job offer.
Walk-throughs can also be overwhelming, making it easy to miss critical details if you weren't prepared ahead of time. For example, were warehouse associates processing and storing inventory, or doing something completely different than the job description? Were forklift drivers delivering or moving a variety of goods safely and to standard?
That's why we created a list of things to look for before accepting a warehouse job. (Pssst: this applies to forklift operators, production, and just about any manufacturing job, too.)
5 Things To Look For Before Accepting a Warehouse Job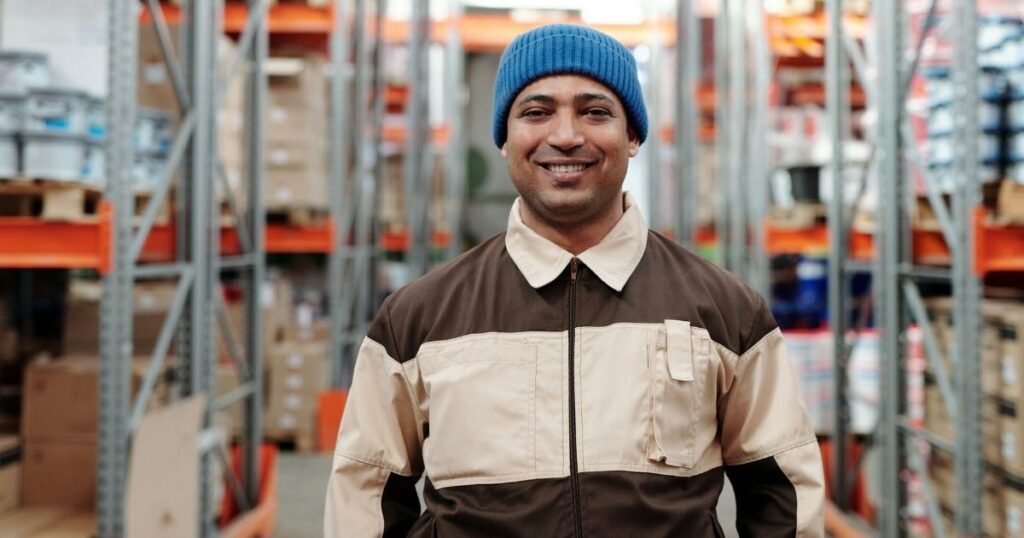 The job description video. While most of these can typically be viewed during a walk-through before a job offer is made, ask your interviewer if they also have a video job description. Video job descriptions are widely used among employers because they showcase the environment, team, and specific job duties to give you a better idea of what to expect in the role — and can easily be shared via text or email. In fact, here are videos we made for SoftLite and Vitamix.

The facility.

Many times, you'll get an exterior shot of the building and the inside of the warehouse. The inside is the key. Do you hear any overhead music or friendly banter, or just tape dispensers and forklifts whizzing by? Is it a clean and bright environment? Are there safety lines on the floor to lead you?



The employees.

How quickly are the employees working? Are they smiling or looking miserable? Are there seated positions? Do they work side by side and interact with each other, or are they isolated? Do you see any heavy lifting or other duties that may deter you? Oftentimes employees are featured in job description videos to provide testimonials about their job. Listen to what they have to say and see how closely you align with their statements.



The managers. In job videos, it's also common for a manager or supervisor to be featured and talk about the positions available and what they look for in an employee. If a video isn't available, be sure to ask during your interview or walk-through what it takes to be a successful employee and what their management style is. Either way, pay close attention and decide if their answers track with your skillset and what you are looking for in a leader.

The job details. If during your tour (or after watching the video) you notice discrepancies between your understanding of the job and what you witnessed, ask your recruiter about it. Be sure you're on the same page when it comes to w

hat specific roles are open, the shifts you'd be working, and pay rates. Transparency is key!
Looking For a New Job?
"Alex was transparent about the warehouse climate atmosphere. He sent a personal text reminding me of bring in extra water to keep hydrated. This type of communication shows me that Alliance cares about their employees. Thanks guys."
Rene L.
Whether you're interested in trying a new job in a different industry, or have experience and are looking to get your foot in the door at a better company, temp agencies are a great place to start. Alliance Industrial can make your job search quick and efficient, giving you a superior experience. We are hiring for the following positions:
Assemblers
Machine Operators
General Laborers
Welders
Warehouse Associates
Pickers
Production Operators
Forklift Operators
Learn more about these opportunities and apply online today!