Background
With over 15 brands, our client is an industry leader in the home furnishings market. They distribute through Amazon, Bed Bath and Beyond and several other retailers to get their products delivered to consumers throughout North America.
Problem
The client had employee turnover and workforce consistency problems at their distribution centers in South Carolina and Utah. Previous staffing providers were unable to provide a sufficient number of employees with the right skill set for order picking, forklift operation, and inventory counting, all while struggling with no shows.
There were also inconsistencies with the way E-Verify was applied during the onboarding process, resulting in work eligibility concerns.
Solution
Alliance Industrial Solutions quickly stepped in to address the client's concerns. The client chose Alliance Industrial Solutions as its workforce management partner due to our:
Expertise in the warehousing and distribution staffing space
6-step recruiting process, consisting of selecting the best candidates to share with the client, keeping the workforce engaged while reporting on performance, and continuously improving the staffing partnership
Centralized sourcing model, allowing us to search our database of qualified candidates and quickly fill open positions with the right candidate
Alliance Industrial Solutions placed 5 full-time Workforce Engagement Managers at both distribution centers, who:
Streamlined all activities, reducing duplication and disorganization
Installed a biometric time clock to ensure accurate departmental attendance records
Performed daily safety observations to reinforce good behavior and compliance
Identified 3 Team Leads and an Inventory Specialist from Revman's own organization to upskill and structure their team for success
Taught and certified more than 15 pit operators to expedite freight movement
Provided market trend information that enabled the client to attract better hires with market pay rates
Served as a dedicated on-site resource for associates and thought partner for the client's leadership teams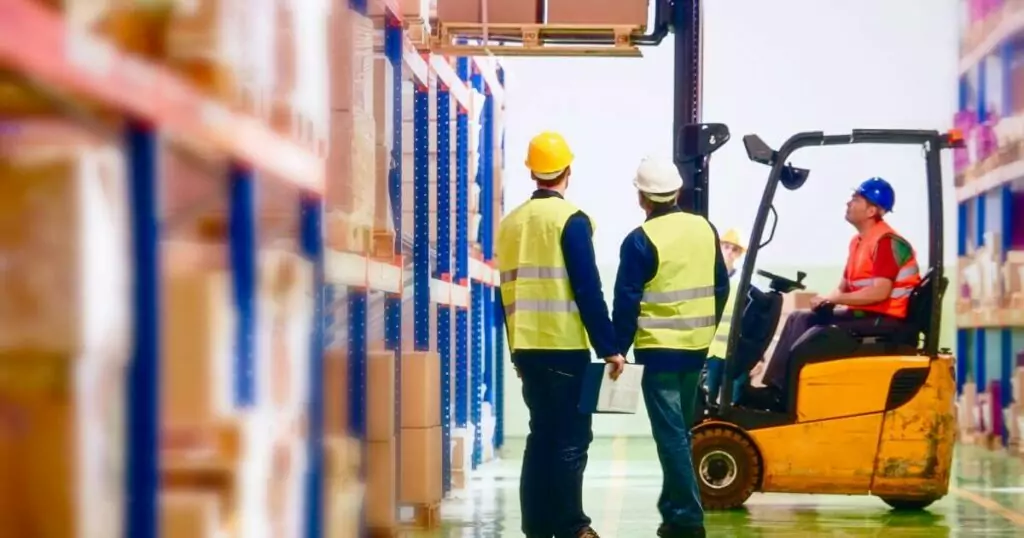 The Impact
The AIS program has transformed the client's workforce through enhanced engagement and operational efficiencies stemming from:
Reduction in Monthly Turnover: AIS helped instill a better workplace culture and environment that significantly decreased turnover from 23% to 5.7%
Increased Data Awareness: 360-degree view into their workforce through daily, weekly and quarterly reporting
Work Eligibility Compliance: AIS processed all employees through E-Verify, transitioned only the ones that passed, and redirected others on ways to obtain their legal paperwork
"In the nearly 22 years that I have been working here, I can say that Alliance Industrial Solutions has been the best staffing partner that I have had the pleasure of working with. Their team has done a tremendous job in servicing our distribution centers in South Carolina and Utah. We have a track record of long and valued partnerships with various companies, and we certainly value the partnership with Alliance Industrial Solutions. We look forward to growing this partnership for years to come."

– D. Williams, VP of Human Resources
Trust the Distribution and Warehouse Staffing Experts
For more information about our warehousing staffing experience or building your own workforce engagement program, please contact us.